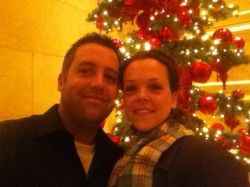 Owner Art Barnes has built a solid reputation as one of Cape Coral's most trusted air conditioning contractors.
Art Grew up in a small town in New York along the Delaware River. At a young age he was taught the lesson that if you are going to do a job, do it right the first time. Word of mouth was the main means of gaining business, besides an ad in the local paper. Although Pine Island and Cape Coral are much larger than the small town of a few hundred people that Art was from, he still runs his business with that small town attitude. Take great care of your customers and your business will grow.
To schedule an appointment, send us a request on our Contact Us Page or call (239) 282-0114

Free Estimates!
Click here
to visit The Fort Myers Business List!